Mobile Website and Mobile App- What is the difference?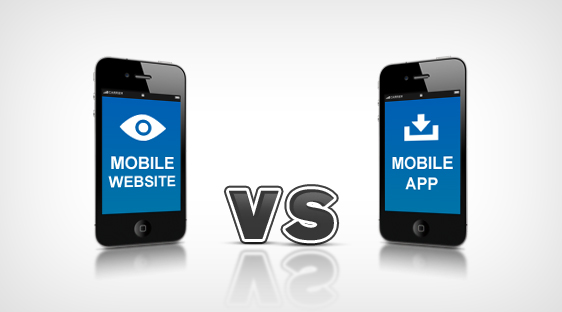 Mobile website is a website specifically designed for its access from mobile small screens of with adaptability to touch screens of tablets and smartphones. Just like websites accessed from computers, mobile websites are also accessed from mobile's web browser for an e.g. Chrome on Android phones. User have to type in the URL in the browser or click on the link. The website which is opened is the mobile website which is different from website which appears on laptop/desktop. This is done automatically by detecting from which device the site is being opened.
Mobile App is a software application specifically designed for various mobile devices. It is different than mobile website in a way that to access, mobile apps need to be downloaded and installed on the device. Generally from the application store. Most of the apps are free, some are chargeable.
Why do businesses need mobile website and mobile apps?
It is not enough in today's world to just have a website. But it is very important that businesses have a mobile website and mobile apps, as most of the consumers are going mobile. Mobile marketing has to be an important part of marketing strategies for businesses. Site design should also be done kept in mind its mobile accessibility. In India, flipkart, gets about 80% of its traffic and 60% of its sales from mobile. So it does make sense for businesses develop mobile responsive website and mobile app.
What are benefits of Mobile Website?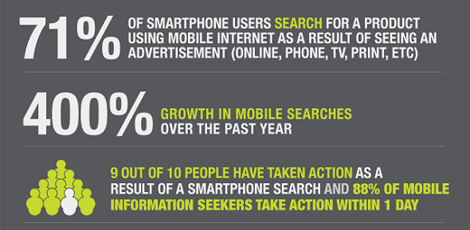 The very basic advantage of the mobile website is that your business website is accessible through mobile anywhere and anytime. Which is very important in this fast paced world where people are continuously on the go and do not have luxury of ample time. There is also another side of the coin that since the advent of mobile devices like smartphones, people are used to their ease and comfort usage. So eventhough they have time to go to a store, first they would atleast prefer to do some research on mobile.
Mobile site is almost like a regular website only thing is that their layout is mobile friendly which offers improved readability and functionality from mobile device. Thus with mobile responsive website, your customers can access it anywhere, anytime without any compromises, infact with some added advantages.
What are benefits of Mobile App?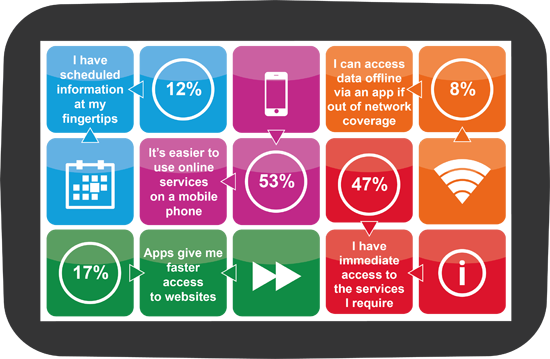 Nowadays Mobile apps are very popular among businesses as well as customers. Mobile apps occupies a place in customer's mobile, as they have to be downloaded and installed. They need not to be opened from browser everytime when it is to be accessed, just a tap is required. Hence it can operated with extreme ease and flexibility by the user. Again, since it is installed on the user's device, it can work in the background to gather data of customer's preferences and behaviours. That data can be utilised to understand the customer's expectations. Benefits are for both businesses as well as customers as summarised below –
For businesses:
Easy connection with your customers, increases visibility, increases accessibility, connects with ever-mobile customers, increase in repeat business, increases sells, reinforce your brand, gains loyalty, increase your social activity and most importantly build relationships.
For customers:
Easy access to your services/products, easy and secure payment procedure, embedded QR code scanner, one touch access to your contacts, gets information without too much of content reading, no time or place restrictions.
It is the age of Digital connection on multiple devices. Hence it is the call of the day for the businesses to go digital with mobile websites and mobile apps to have high sales and business growth in cut-throat competitive markets.